Stallion Enterprises
Present
The Three Legends Three Friends Tour!
Eloise Greenfield, Jan Spivey Gilchrist and Ashley Bryan are three of the most celebrated and respected authors and illustrators of children's books.  These "Living Legends are touring schools; libraries and assemblies: performing book readings, storytelling and workshops.  For further information, please contact us.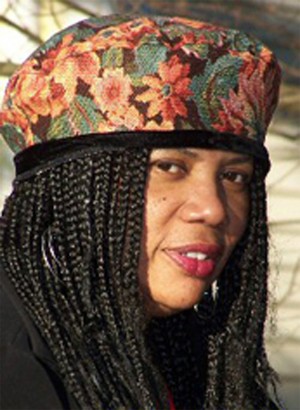 Jan Spivey Gilchrist's career as a fine artist and illustrator has spanned over forty years.  Her large paintings and pencil drawings have been exhibited extensively throughout the United States and Canada.  Gilchrist's artwork is held in many collections both public and private.  Her exhibitions include the Anacostia Museum of the Smithsonian, Washington, D.C., a one-person exhibition at the Art Institute of Chicago, St. Louis Museum of Art, Museum of the National Center of African American Artists, Boston, Ward-Nasse Gallery, New York, etc.  Group exhibitions include the National Museum of Women's Artists, Wash., D.C., California Museum of African American Artists, Los Angeles, Del Bello Gallery, Toronto, Catherine Lorillard Wolfe National Exhibitions, New York.  Mrs. Gilchrist first children's book, Children of Long Ago, written by Lessie Jones Little was published in 1988.  Since then she has illustrated over sixty nine books for children.  Nathaniel Talking, by Eloise Greenfield won her the Coretta Scott King Award for Illustration and Night on Neighborhood Street won the Coretta Scott King Honor Book Award for Illustration.  She holds a Ph.D. in English, an MFA in Writing, an MA in Painting, and a BS Degree in Art Education. For appearance information, please click here.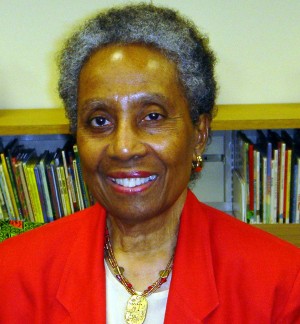 Eloise Greenfield is a celebrated poet and author of more than forty books for children, including the Coretta Scott King Award winner Africa Dream; and the Coretta Scott King Honor books Mary McLeod Bethune and Childtimes: A Three-Generation Memoir, co-written with Lessie Jones Little.  Other titles by Ms. Greenfield include How They Got Over: African Americans and the Call of the Sea, a 2003 Best Children's Book of the Year (Children's Book Committee, Bank Street College of Education); I can Draw a Weeposaur and Other Dinosaurs, a Parents' Choice Silver Honor Award Book; Rosa Parks, the first Carter G. Woodson Award winner; Sister, a New York Times Outstanding Book.  Ms. Greenfield is also the recipient of the Hope S. Dean Award from the Foundation for Children's Literature and the NCTE Award for Excellence in Poetry for Children for the body of her work.  She has received the Hurston/Wright Foundation's North Star Award for Black Writing; and has an honorary Doctor of Education Degree from Wheelock College in Boston.  Ms. Greenfield has also been inducted into the National Literary Hall of Fame for Writers of African Descent.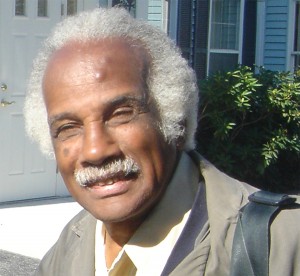 Ashley Bryan has been writing and illustrating award winning children's books on Little Cranberry Island for over five decades.  Many of his illustrations are based on African tales and African Americans spirituals. Ashley Bryan has written and/or illustrated over 49 children's books.  His books have been selected as Coretta Scott King Award Books, Coretta Scott King Award Honor Book and ALA notable children's book among other.  In 1990 Bryan received the Arbothnot Prise, one of the highest honors in children's literature.  Ashley Bryant also holds several honorary Doctor of Education degrees from The University of California, University of Wisconsin and others.  Ashley Bryan is many things: teacher, artist, author, storyteller, poet, puppet maker, performer, historian, folklorist, activist, brother, friend, son neighbor, but more than anything he is a man whose very nature defies labels.